Episode 104: "Natural Art" (view episode)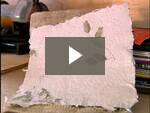 Creative escapes with natural art. Michele Beschen shares how to create your own art supplies using outdoor items and recyclables. Discover how easy it is to create your own handmade papers using old newspapers and junk mail. Unique ways to make 'natural' additions to your papers and artwork. Put the get up and go in your creative efforts by creating a portable art set-up you can take with you to the great outdoors. Whether you think you're a natural or not…art-making is.
For the step by step projects from this show:
click here
---
Episode 201: "Organic, What It Means To Us" (view episode)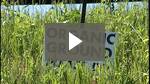 What does organic and being green really mean to everyone? This episode breaks down our approach to what it means to live an organic lifestyle. Things to think about, what to look for and how to embrace your own shade of 'green'. Meet a couple of families who are celebrating 'organic' through their naturalized landscapes.
For more detailed tips and ideas from this show: click here
---
Episode 202: "Resourceful Renovation Take 1″ (view episode)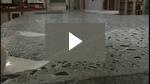 This two-part episode follows Michele and her husband as they re-do their kitchen as resourceful as possible. They challenge themselves to work with what they have, and to salvage anything and everything. Old beams become wood tile flooring, garage roofing covers the ceiling, bricks off demolished buildings adorn the walls and crushed wine bottles find their way to some do it yourself concrete countertops.
For the step by step projects from this show: click here
---